Sagelight
Sagelight is for the beginner or advanced hobbyist who wants to do more than just take a picture, but wants to make it look great. While those with more advanced skills can take advantage of some of the more sophisticated features of Sagelight, Sagelight is designed to let non-experts learn as they go by being intuitive.
Sagelight 48-bit Image Editor v3.0 features:
Very fast, real-time native 48-bit editor
Most functions written with SSE/MMX technology
Easy and Intuitive controls, designed just for Sagelight
Powerful 'Quick Edit Mode'
Professional level functions
Dodge and Burn, and Clone Brush
Unlimited Undo History with an "Undo Brush" to merge or blend different image states
"Smart Light" features to help add light or create contrast without destroying image information
Tooltips on every control and extensive help
Very powerful masking functions
Tutorials for major functions
Extensive Auto Color/Auto Level algorithms to help balance your image
Straighten Horizon (arbitrary rotate) with Auto Crop
Resize, Crop, Add Border, Red Eye removal, Print, etc.
Unsharp Mask, Gaussian Blur, Median, and Skin Smoothing and noise removal functions
More than 50 different functions and effects
48-bit RAW File Support with Highlight Recovery
48-bit, compressed tiff (read and write) support
New Features of Sagelight (compared to Lightbox 2.0)
ICC Profile Support with an ICC icon for images with profiles
Real-time Histogram with composite curve display
Core engine re-written in MMX/SSE technology (i.e. ultra fast)
40 new function and effects modes, including
48-bit Gaussian Blur, Unsharp Mask, Channel Mixer, variable Saturation Increase, Median function, Skin Smoothing Functions, Image
Blending, Vignette, Photo Filter/Gradient, Skin/Image smoothing, abitrary rotation (i.e. straighten horizon), etc.
Standard functions such as Posterize, Threshold, Maximum, Median, etc. -- all with multiple options for interesting effects.
General effects such as Duotoning, Color Contrast functions, Soft Glow/Focus, Moasic 2d/3d, Vintage Picture, edge effects, glass, plastic, oil paint, etc.
All curves (i.e. RGB/Color sliders) have been redesigned to work more fluidly, faster, and are much higher resolution.
All Brushes (such as Clone, Dodge and Burn, and Undo Brush) have been redesigned and re-implemented and are now fast and realtime, making these functions a lot more useful and high-end quality.
New Auto Levels and Auto Color routines with Histogram Display
Raw Highlight Mode Recovery Support
the "Add Border" function has been revamped and is now much more useful
Initial load is much faster
There is now a mini-toolbar which is much more useful and out of the way -- the 2.0 version was too big and is now gone
The resizing functions have been enhanced
There is now a File Info function that displays Exit information
File loading and saving is much faster.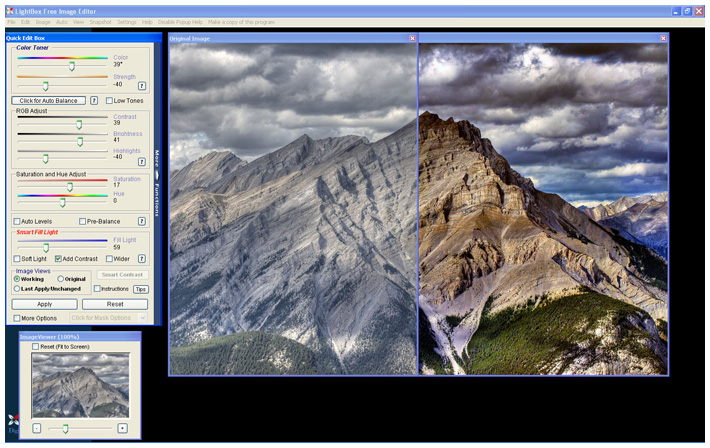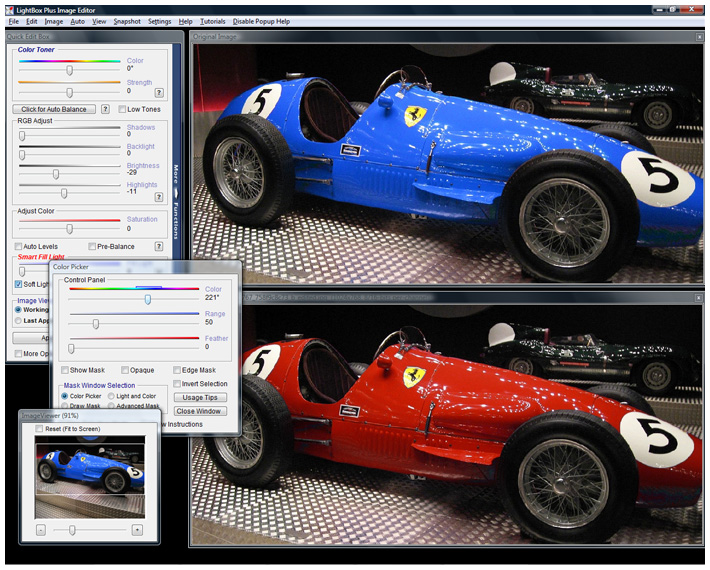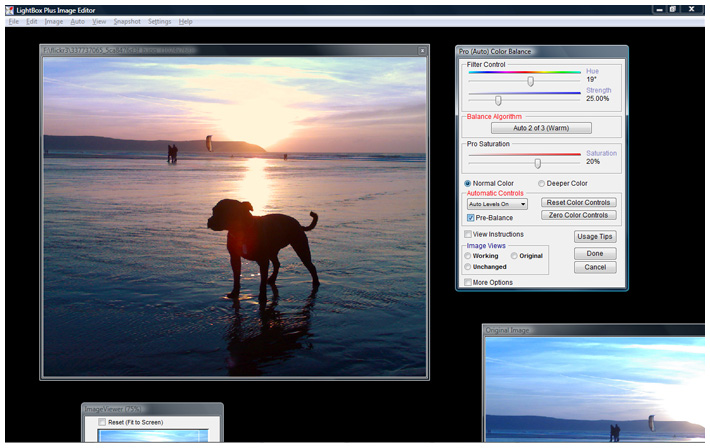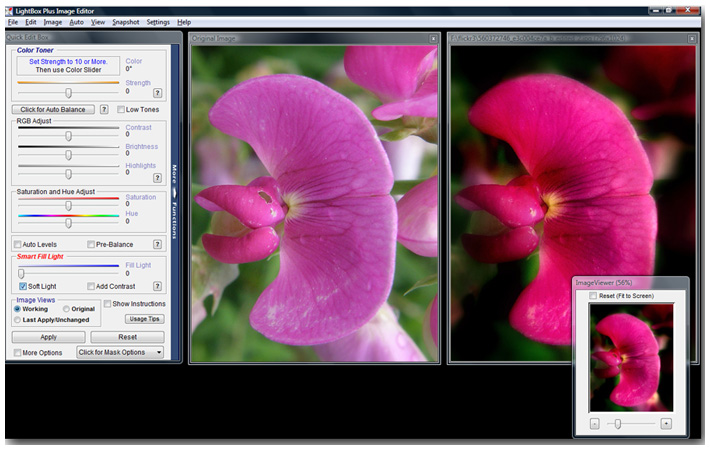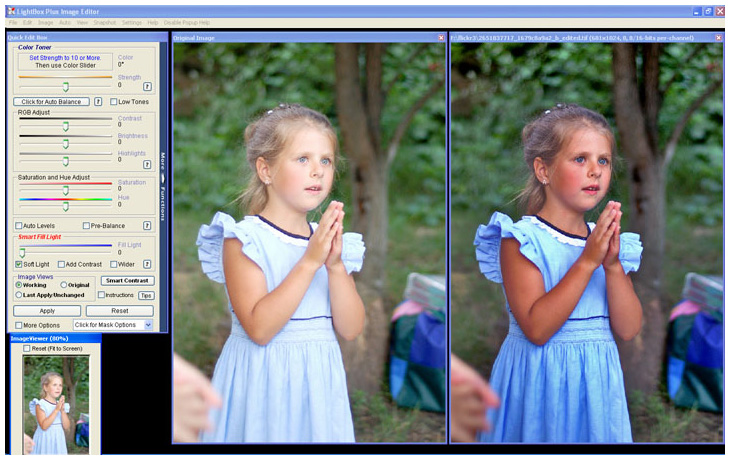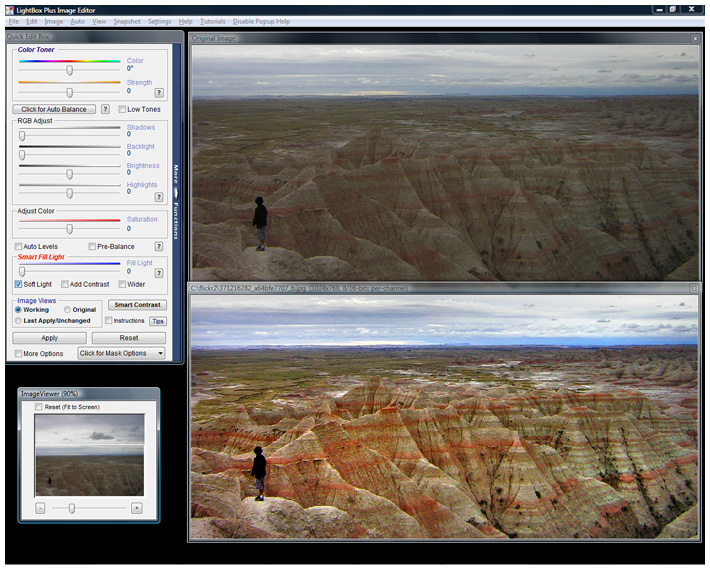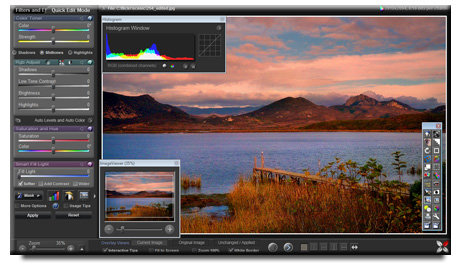 Supported Operating Systems
Windows XP, Windows 2000, Windows Vista, with 512 Megabytes of Ram, MMX/SSE Support.
DOWNLOAD IT
Sagelight v.3.0.exe | Official Website